My Childcare Academy
Teaching Important Values that Will Benefit Children Throughout Their Lives
Welcome to My Childcare Academy, where we emphasize active learning, building relationships, and healthy living. Children are taught from the day they join to foster a love for learning through fun and engaging activities, with the help and love of our incredible staff. Being parents ourselves, we understand the difficulty and concern that comes with enrolling your child in the right childcare. We have put everything into our childcare that we would want for our own children, and you'll see that when your child comes home excited about their day!
Our new Center is located in South Jordan where we have over a dozen well-trained, fun-loving childcare providers and staff members who are dedicated to providing your children with the best education in the Salt Lake City area. During a typical day with us you can expect your child to:
Eat healthy, well-balanced meals and snacks using a family serving style. This teaches children mobility using different kinds of eating and serving utensils. We encourage each child to try a "polite bite" of everything and take polite portions when serving themselves.

Participate in extracurricular activities in sports and music such as: Gymnastics, Dance, Piano, Golf, and more!

Learn to empathize, share with others, and cooperate in team settings.

Play in organized small group centers with emphasis on STEAM activities: Science, Technology, Engineering, Art, and Mathematics.

Participate in regular indoor and outdoor physical activity to bridge the gap between play and fostering healthy habits, minds, and bodies.

Engage in weekly themed and age-appropriate lesson plans and activities.

Gain Kindergarten readiness with proficiency in literacy, mathematics, shapes, colors, calendar days, seasons, and much more!

Enjoy parent-approved field trips (depending on the day).
At My Childcare Academy your child will receive the attention they deserve, while still being encouraged to participate in group activities and learn in a way that suits them. Children learn better through play in a well-structured environment, which is why we teach with a preschool curriculum throughout each day focusing on different topics weekly. In addition to our regularly-scheduled activities and steady curriculum, we provide homework time, tutoring, and we'll even shuttle your children to and from our facility!
Parent Resources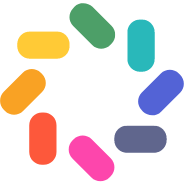 Have you ever asked your child, "What did you learn today?" only to hear the answer, "I don't know!" or for them to come up with an answer that you have no idea what they're talking about? At My Childcare Academy, we want you to be able to stay connected with your child throughout the day and to know what they're learning—which is why we use Brightwheel. It's a software that allows parents to stay informed about their child's activities throughout the day. Our staff will use the program to manage our classrooms and document your child's learning milestones with pictures and videos that you can easily access.
My Childcare Academy is open Monday through Friday from 6:30am – 6:00pm, but don't hesitate to call us at 435-592-1438!