Educational Learning Activities
At My Childcare Academy in South Jordan we strive to provide your child with the best well-rounded and inclusive educational experience possible. Not only do we have an exciting and engaging curriculum, we also do field trips, play time, and exercise both indoors and outdoors. Each week we designate a featured topic and have special guests to help your children explore fun subjects like butterflies, fire safety, germs & hygiene, holidays, gardening, weather, etc.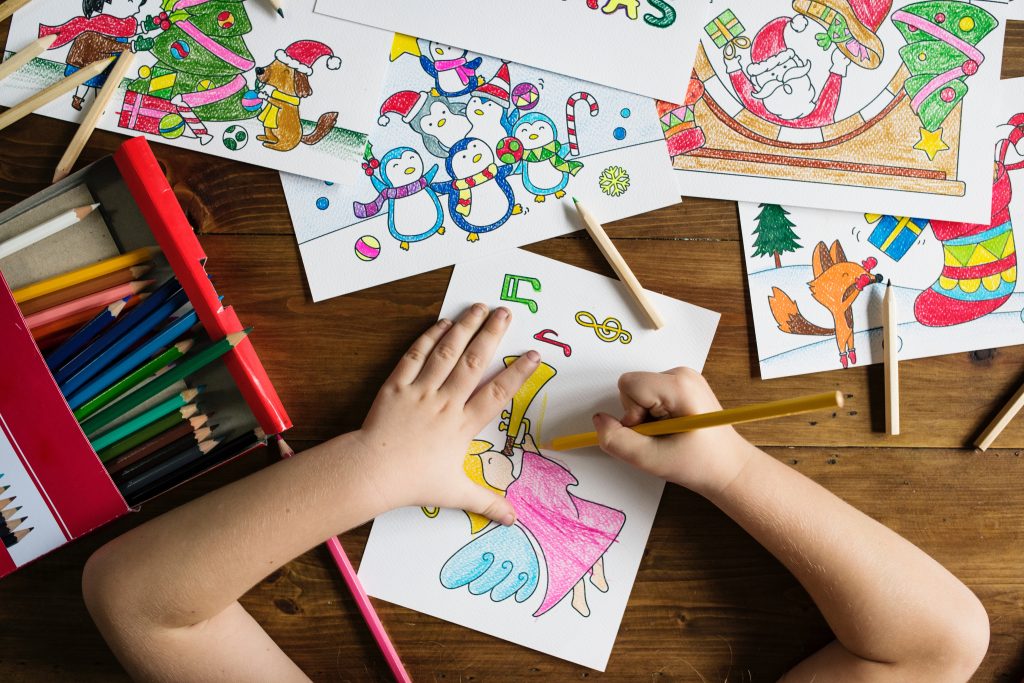 Every Friday we have what we call "Fun-Day Friday". This is when we'll do something a little more exciting than our normal day activities such as going on field trips, visiting the firestation, playing with water toys, watching a movie with popcorn, and other exciting activities! At My Childcare Academy we set aside time to help your child with their homework and tutoring needs. This happens Monday through Thursday when we sit down with each child individually after snack time and help them with their studies.
The toddlers at My Childcare Academy have scheduled times to work on age-appropriate skills, including arts and crafts, tracing and writing letters, reading, coordination, etc. We teach them shapes, colors, math, reading, and science to help them reach Kindergarten readiness. Most importantly, we instill in them important values that will benefit them for the rest of their lives.
November

2023

Sun
Mon
Tue
Wed
Thu
Fri
Sat
Our childcare providers and staff members are dedicated to providing your children with the best education in Salt Lake City. This is how our typical shcedule goes for our babies, toddlers, and school kids:
Daily Schedule
6:630
Open
6:30-7:25
Free Play
7:25-7:30
Wash Hands
7:30-8:00
Breakfast
8:00
Wash Hands
8:15-9:00
Diapers
9:00-9:45
Circle Time
9:45-10:00
Story Time/Wash Hands
10:00
AM Snack
10:15
Wash Hands
10:20-11:05
Themed STEAM Centers
*Science, Technology, Engineering, Art, and Mathematics.*
11:05
Potty/Diapers
11:10-12:20
Outside Play
12:20
Wash Hands
12:30-1:00
Lunch
1:00
Wash Hands/Potty/Diapers
1:10-3:00
Nap/Quiet Time
3:00
Wash Hands/Potty/Diapers
3:10
PM Snack
3:30
Wash Hands
3:40-4:30
Outside Activities
4:30-5:00
Music Time
5:00-6:00
Dismissals/Clean Rooms/Art/Free Play
For School Kids
| | |
| --- | --- |
| 4:00-4:15 | Snack for School Kids |
| 4:15 | Wash Hands |
| 4:20 | Homework |
| 4:45-5:30 | Outside Activities |
| 5:30 | Wash Hands |
| 5:30-6:00 | Dismissals/Clean Rooms/Art/Busy Activities for kids |
We know children require constant activity and entertainment, which is why we've structured our daycare and preschool to include a wide variety of activities as well as field trips and educational opportunities. Parents are encouraged to participate and voice their opinions in what we do each day, and the
weekly themes
are open to suggestions. If you have any questions about what your child will be doing at My Childcare Academy, please don't hesitate to call us at
801-679-0627
.
Take a Peek at All the Fun We're Having!
Check Out My Childcare Academy on Instagram