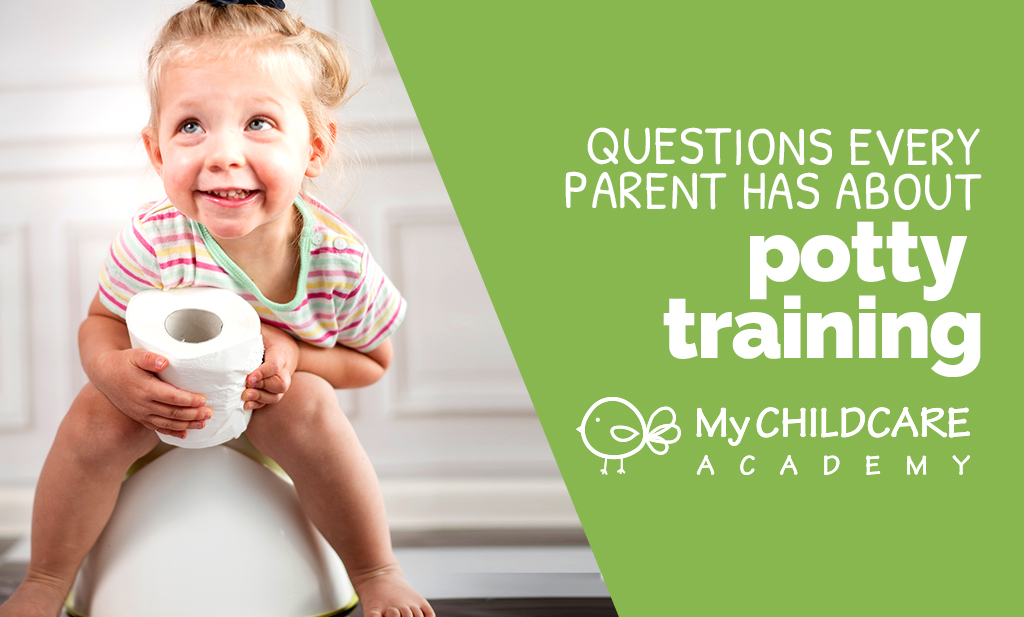 5 Questions Every Parent Has About Potty Training
Potty training is a big milestone for your child. As with all milestones, some children meet them early and others meet them later. Regardless, on average most children begin to show their interest in potty training around the age of two. Throughout this exciting yet frustrating process, there are going to be a lot of questions that come up. That is why we've compiled a list of five of the most common questions that parents often ask while potty training.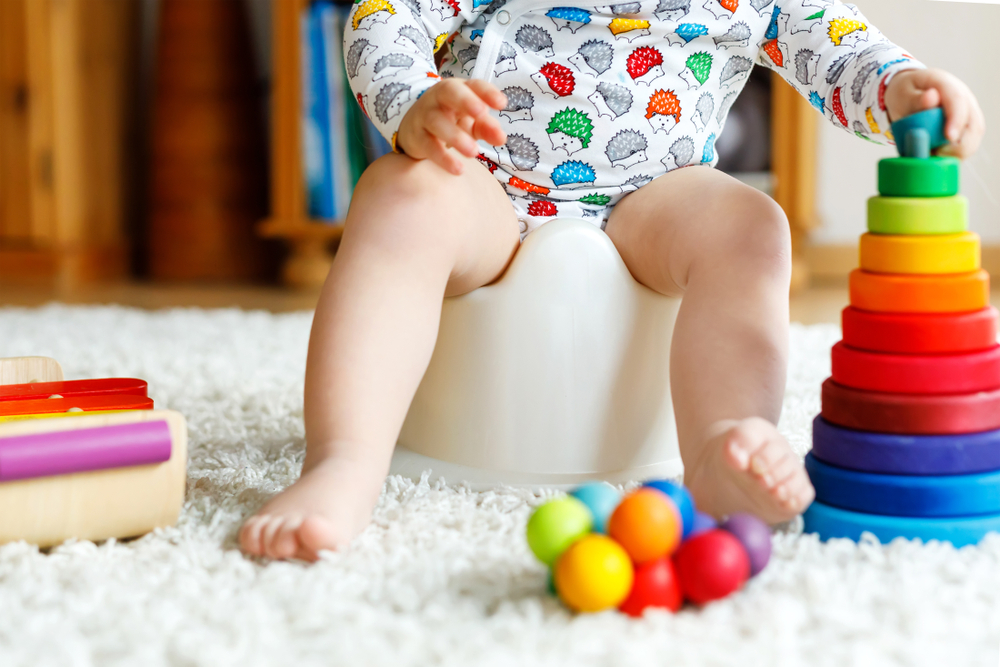 Five Questions Every Parent Has About Potty Training
1. When Should I Start Potty Training?
It isn't uncommon for parents to wonder when the best time to start potty training their child. While it is common to start potty training around the age of 18 months to three years old, there isn't a set age on when you should start. Normally, your child will indicate to you when they are ready to start potty training. Starting before they are ready can backfire and be more frustrating for everyone involved. Here are some signs to look out for when your child is ready to start potty training:
Your child is staying dry.
Show an interest in others using the bathroom
They know when they are going.
They're starting to show signs of independence.
They can undress themselves.
They're walking and running well.
These are just a few of the signs your child will give you when they're ready to start potty training. As mentioned above, there isn't a set age you should start potty training. Potty training is an individualized experience for everyone and should start when both you and your child are ready.
2. Should I Keep Using Diapers?
Many experts will recommend that when starting to potty train you'll want to make the switch from diapers to underwear. Keeping your child in a diaper can be confusing to them, also wet underwear is more uncomfortable than a wet diaper and can be more motivating to your child. A solid weekend practicing at home is a good place to start. It's important to note that even if your child is showing signs of readiness, they may still cling to their diaper or pull-up. As frustrating as this can be, for both parents and the child, just know that this is very common.
Change can be hard for all of us, and it is certainly no different for children. It's normal to want to find comfort in our routines, that's why it is important to use positive reinforcement when introducing your child to new things. If parents make using the potty a positive thing, eventually the children will feel positive about it themselves. Listen to their fears about the toilet and help them work through them.
3. Should I Use a Potty Chair or a Training Seat?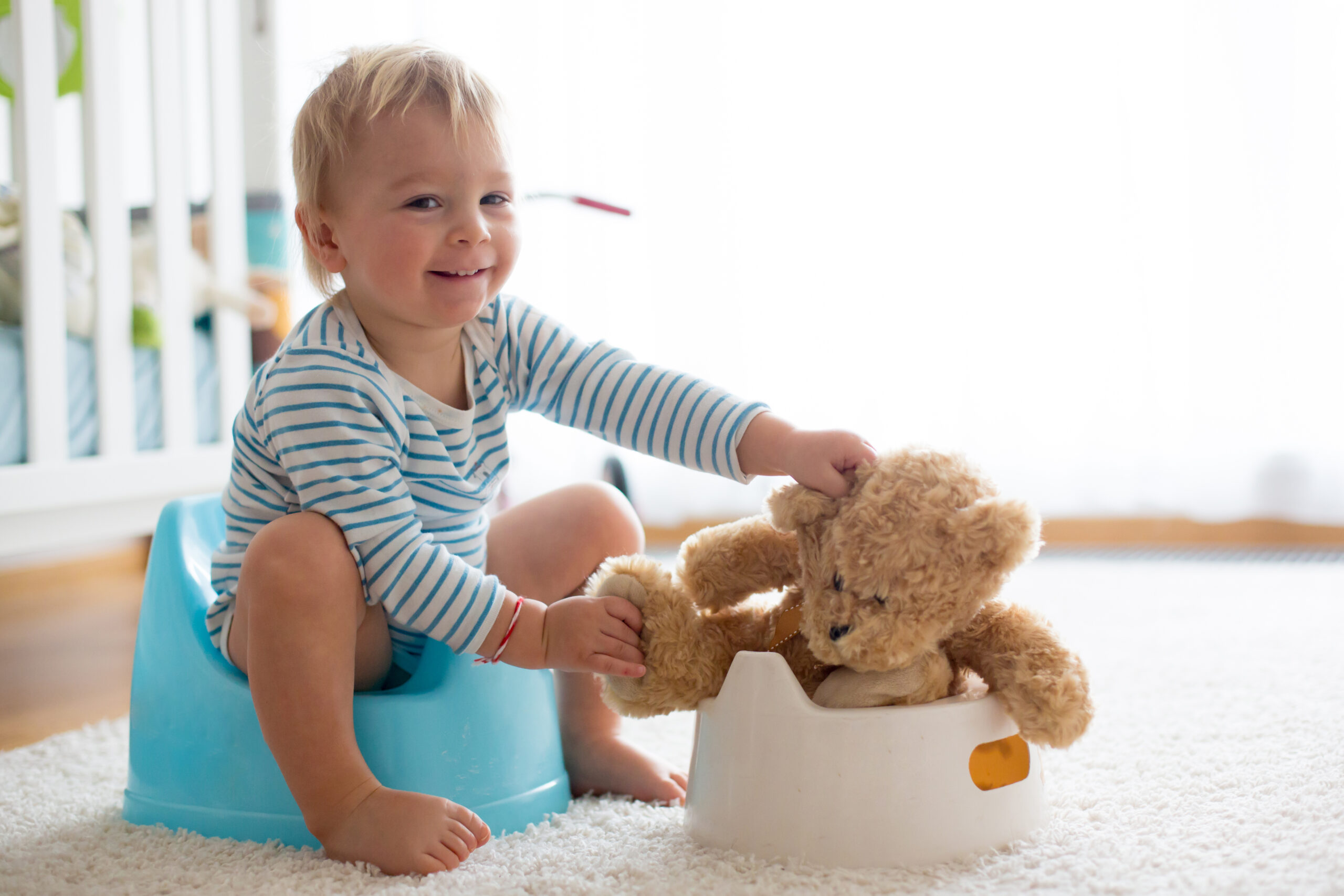 Toilet Training Seats
Toilet training seats are small seats you put on the top of your toilet. You can also get toilet seats that have them built into the design of the seat—an option parents with multiple little ones might find useful. Parents typically like these because they help children acclimate to toilets and don't involve much cleanup. These training seats can play an important role as the size of your toilet can be intimidating and cause your child to regress.
Potty Chairs
Potty chairs are smaller portable chairs that your child has easier access to. A great way to get your child excited about potty training is by having them pick out their potty chair. While these are easier for children, they can be inconvenient, because you'll need to clean them out after every use. They can also pose a challenge to move the child from the potty chair and onto the larger toilet.
Ultimately, there are no wrong choices when it comes to potty chairs or training seats. There are pros and cons to both, and you should choose whichever one that works best for both you and your child.
4. Which Is the Best Potty Training Method?
When you start potty training, you'll probably start hearing all the different methods parents have used to potty train their children. Which one is the best method and which one should you choose? While we can't decide that for you, we can share some of the popular methods we often see or recommend.
Child-Oriented: Child-oriented potty training is where you let your child decide on when they use their diaper and when they want to use the toilet. This process can take a little longer, but there tends to be less regression.
3-Day Training: This is a popular method that is used for quick potty training. With this method, you essentially get rid of all diapers and allow your child to keep themselves dry.
Parent-Led: Parent-led potty training is when the parents take the lead. You set up a schedule for when potty time is and encourage your child to go during this time. Eventually, the goal is to have your child start asking to go themselves.
We see a lot of different potty training methods. A lot of these methods come with trial and error and may come with some frustration. Yet, like most potty training, you'll find the method that works best for you. The most important aspect of any potty training method is to keep it positive, there should never be consequences for not using the potty or having an accident.
5. How Do I Get My Child Excited About Potty Training?
This is probably the question we get asked the most, and we are here to tell you that there are so many things you can do to get your child excited about potty training. Here are some tips based on what we've seen get kids excited about potty training:
Talk it up.
Make a potty chart.
Read and watch shows about potty training.
Reward them with lots of cheer and excitement after going. Be cautious about using potty treats like these can turn potty training into a negative experience if the kiddo has an accident or isn't able to go every time.
Let them pick their potty chair or seat.
Have them pick out their new underwear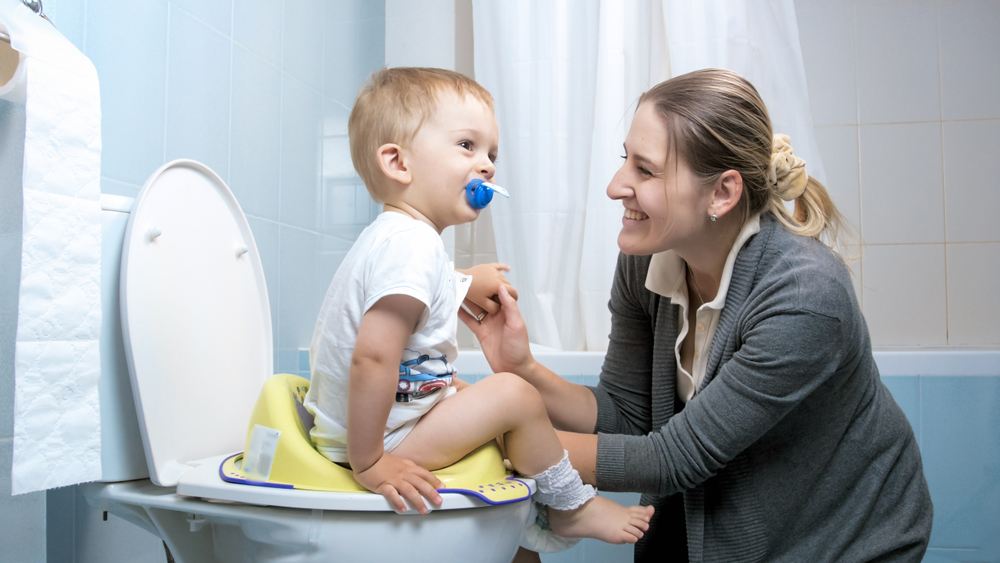 We could go on and on about all the ways to get kids excited about potty training, but the biggest thing is just showing them how excited you are for them to learn and a lot of positive reinforcement!
We understand how frustrating potty training can be. To all the fellow parents starting potty training, we wish you the best of luck and just know that you got this! Here at My Childcare Academy, we have a lot of experience with potty training. It's something we teach the children in our care. If you are looking for a daycare or preschool program that will help compliment your at-home potty training efforts while your child is in care, please call us!