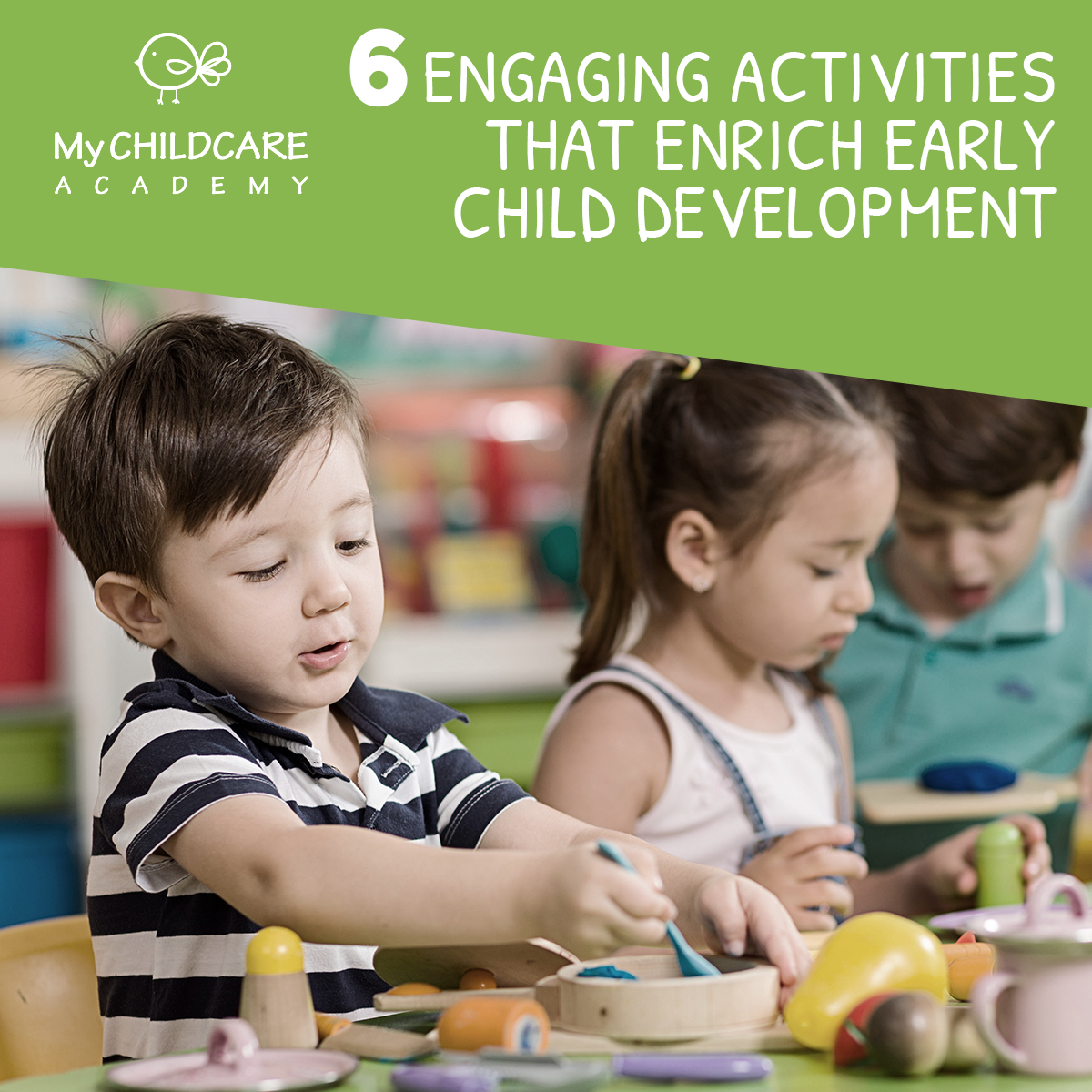 6 Engaging Activities That Enrich Early Child Development
As a parent, you have likely pondered extensively about your child's education. Questions such as whether you should enroll them in public, private, or charter school or even consider homeschooling have likely crossed your mind. Given the opportunity, you may even opt for a classroom led by the beloved Miss Frizzle from the Magic School Bus! 😉 However, what many parents may not realize is that the period before elementary school is crucial in laying the foundation for their child's future success. Research indicates that between the ages of 0-5, 90% of brain development occurs, with the curve of development reaching its peak before the child's fifth birthday. Therefore, parents have an incredible opportunity to take advantage of this period of heightened brain development by providing their children with numerous hands-on experiences. We have compiled a list of six essential activities that parents can offer their children to maximize this critical stage of development.
Sensory Play
Sensory play is a great way to help your child grow their senses and cognitive skills. Let your children explore these materials and encourage them to describe how they feel! This can help with hand-eye coordination and can be a very calming activity. Here are some of our favorite ways to incorporate sensory play into your child's life:
Water play: Provide your child with different sizes of containers, plastic cups, and funnels to play with in a water table. You can add different toys as well!
Sand play: Set up a table of sand and fill it with buckets and shovels for your child to explore. You can add different items like rocks, shells, and other small toys.
Sensory bottles: Fill plastic bottles with different materials like water, oil, glitter, beads, and other small items. Secure the lid tightly and let your child shake, turn, and explore the different bottles!
Texture boards: Create boards with different textures such as sandpaper, bubble wrap, and fur. Let your child explore with their hands and fingers!
Outdoor Play
Children need to burn off energy, and a great way to encourage this is by outdoor play. A benefit is that it can help develop gross motor skills and is also a way for your child to connect with nature. Encourage your child to run, jump, play games, and just be a kid! You can incorporate nature walks, gardening, and outdoor art projects to encourage outdoor play!
Music And Movement
Music and movement is a powerful tool for early child development. Encourage your child to dance and move to different types of music. Take it a step further by providing them with simple instruments like shakers, recorders, or small drums. Singing songs is also a great way to help children develop memory skills and promote language development.
Storytelling
Reading to your child is a great way to promote literacy and language development. We encourage you to read to your child everyday and encourage them to engage with the book by asking questions. If you don't have a book on hand, you can put on a puppet show or story reenactments. The more fun it is, the more your child will engage with the story.
Art
Art can help your child develop fine motor skills, creativity, and self-expression. Encourage your child to create their own art project and allow them to experiment with different colors and textures! Here are some of our favorite art activities:
Finger painting: This is a great way to help young children develop their hand-eye coordination. You can provide children with different colors of washable paint and watch their masterpiece come to life!
Drawing and coloring: This is a classic art activity that helps early child development. All you need is paper and some markers!
Playdough sculptures: Provide your child with different colors of playdough and let them sculpt their creations! You'll be surprised by how creative your child can get!
Science
Science activities can help children develop a love of learning and an understanding of the world around them. Set up science experiments by mixing colors, making slime, or creating a volcano. You can incorporate science into other subjects, and create art projects that relate! Involving activities that allow your child to create, move, and problem solve are wonderful for keeping kids engaged.
What Makes My Childcare Academy Unique
Children at My Childcare Academy are engaged in fun learning activities every day! We love focusing on different activities that allow your child to think, move, and be creative.
If you'd like to have your child join our fun, enriching academy, contact us today to get more information!