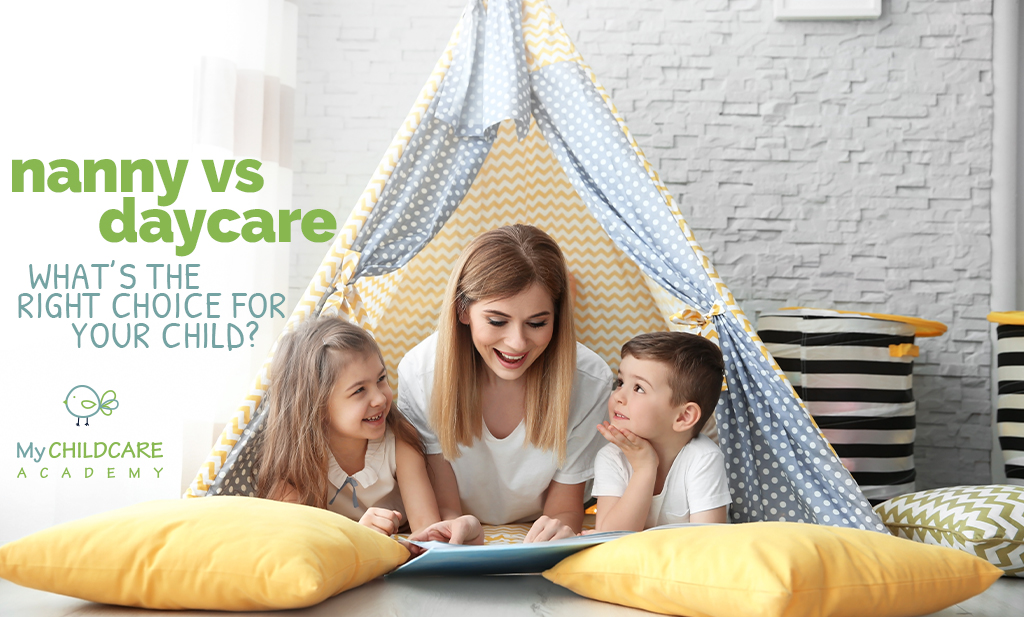 Nanny vs Daycare: What's the Right Choice for Your Child?
Your child is your world, and dedicated parents like you everywhere struggle with making the right childcare decision for their family. Do you hire a nanny who can be in the home? Do you enroll your child in a daycare facility? It's a big decision, and we want to help you make that choice.
This graphic depicts the basic differences between these two childcare options: the traditional nanny vs daycare.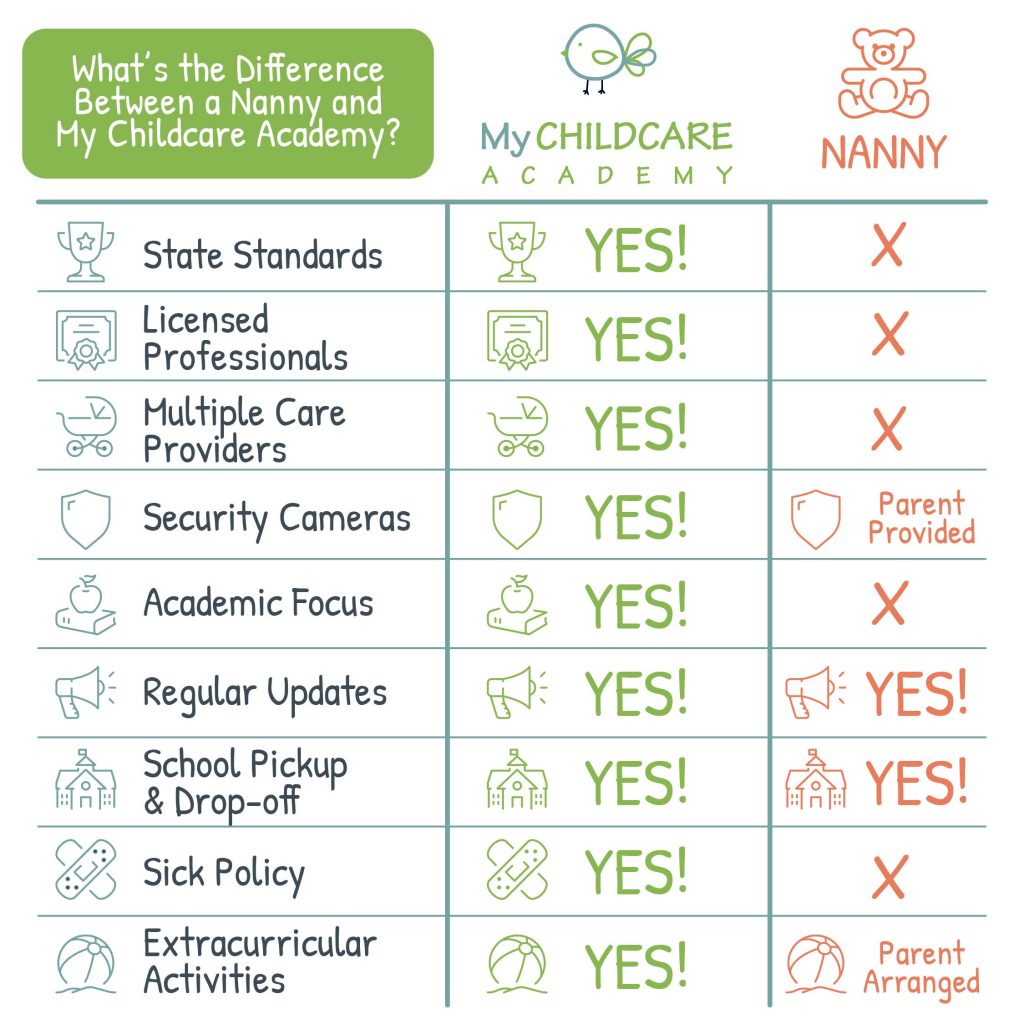 Keep reading to expand on these differences and to learn why you may prefer one option over the other.
State Standards & Licenses
In the state of Utah, all daycare facilities must be licensed and follow a rigorous set of standards. These licensing standards include rules regarding regular inspections, facility cleanliness, physical activity for children, and child-to-teacher ratios. There is a huge checklist of standards that facilities must adhere to or else risk losing their license and business. Many facilities also employ teachers who have their Child Development Associate (CDA). At My Childcare Academy, for example, some of our teachers have their CDA. We also assist and encourage all of our teachers to pursue this certification.
When it comes to traditional nannies, however, the standards won't always be as stringent. There aren't any state standards that they have to abide by. There may be standards set by an agency if they were hired through a professional nanny agency. Yet, nannies don't have to be licensed or certified. You can choose a nanny who has certain certifications, but it can't always be guaranteed.
Care Providers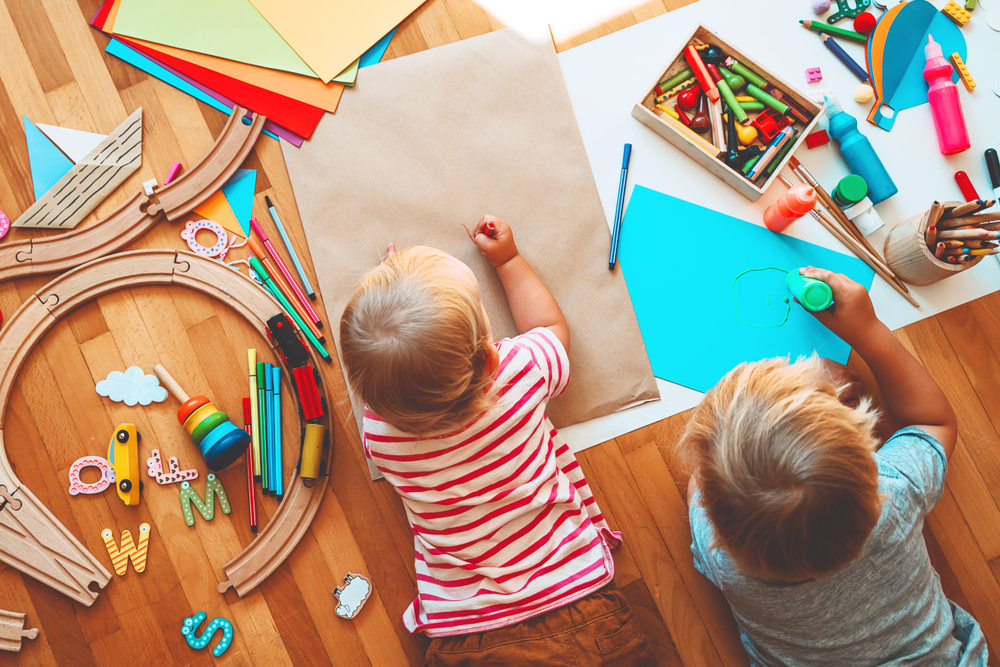 In a daycare facility, your child will be cared for by one or two main teachers who are also taking care of several other children as well. In Utah, these are the legal child-to-teacher ratios:
Our My Childcare Academy staff do abide by these ratios. We have even expanded our daycare facility to ensure that our ratios stay below state standards. We also employ enough staff that our teachers can take days off and children are properly cared for substitute teachers.
As for nannies, child-to-care-provider ratios are in the hands of the hiring parents. It all depends on how many children you have and how many nannies you feel they need to be properly taken care of. Most families hire just one nanny but larger families often hire two. It's about what's best for your family. One thing to take into account with nannies, though, is the idea of time off. If a nanny is sick or needs to take emergency leave of absence, who takes care of your children?
Child Safety
Many modern childcare facilities like My Childcare Academy have security camera systems installed. These protect everyone, especially the children. Your children and our childcare staff are always being monitored. Our directors regularly review the footage and parents may ask to see footage pertaining to their child.
When a nanny is in your home, you may provide "nanny cams" or your own in-house security camera system. Doing so will help make sure your child is being treated well and being nurtured appropriately.
Child Development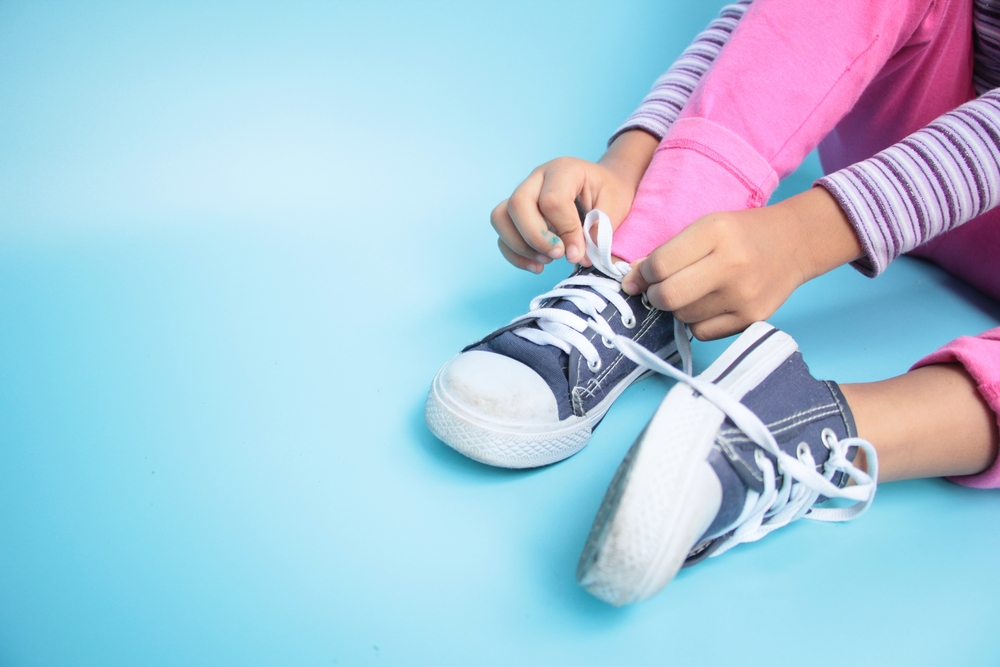 Daycare facilities are typically staffed by childcare professionals. They know which milestones children should be meeting at different stages of their young lives. They'll also work with them through those different stages. They'll learn soft skills like manners and socializing skills. They'll also focus on hard skills like coloring within the lines and memorizing their shapes. Our teachers, for example, will keep your child engaged in various activities and learning opportunities to help make sure they're meeting those important milestones. You'll also receive updates on these milestones via the Brightwheel App.
In contrast, nannies aren't always educated about the different milestones. They may not always be equipped to help your child meet them. As a parent, you would need to provide all of the fine motor learning tools and basic instructions for your nanny to help your child progress through the various stages of their early childhood development.
Sick Policies
Daycares typically have a sick policy in place. Here, we ask that employees and children not enter our daycare facility if they're showing certain symptoms—like vomiting, rashes, pink eye, fever of 100.4, and persistent diarrhea. This protects everyone and helps keep your child from getting sick from other children or staff.
Unless you enforce it, there aren't typically sick policies involved in nanny situations. Your nanny and children may still be exposed to each other if one individual is not feeling completely well.
Is Daycare the Right Choice for Your Child?
We respect whichever decision you make, but we hope that you know that My Childcare Academy is here for you! Our teachers are ready to care for your baby, toddler, or child and provide for their needs. Our classrooms are places where your child can make friends, learn, and grow. If you have any questions, please check out our FAQ page or give us a call at (801) 679-0627.