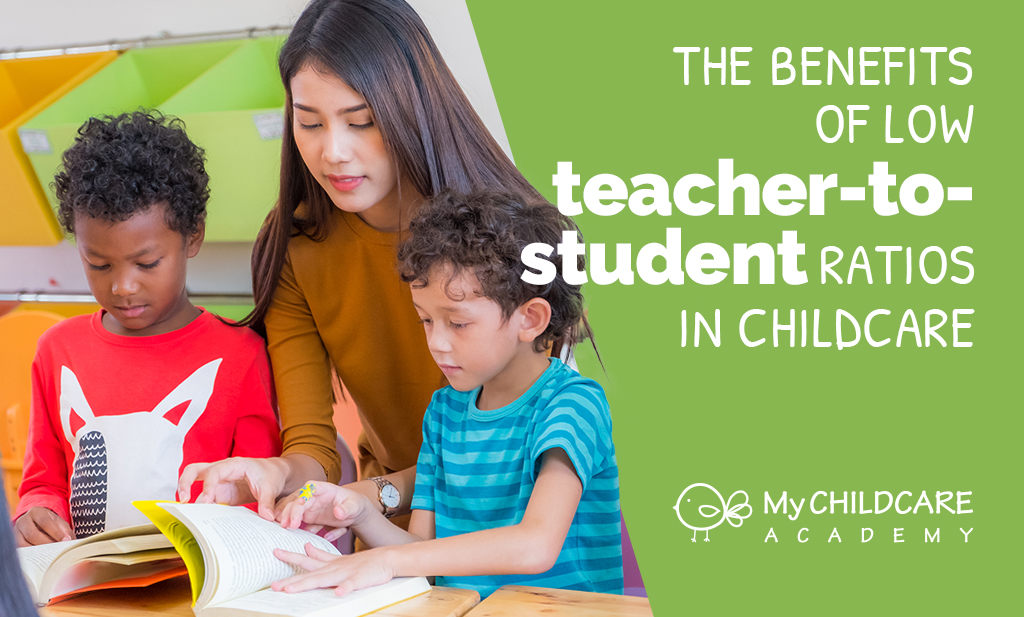 The Benefits of Low Student-to-Teacher Ratios in Childcare
As you're preparing to send your child to preschool, summer camp, or another childcare program, you'll want to know that they are going to have a positive experience where they can learn, socialize, and enjoy a safe environment. One important factor to look for with your childcare provider is a low student-to-teacher ratio in the classroom. One study published by the National Bureau of Economic Research indicates that small class sizes at young ages can improve standardized test outcomes later on in a child's education. There are also many more immediate benefits that come with small class size. Read on to learn more.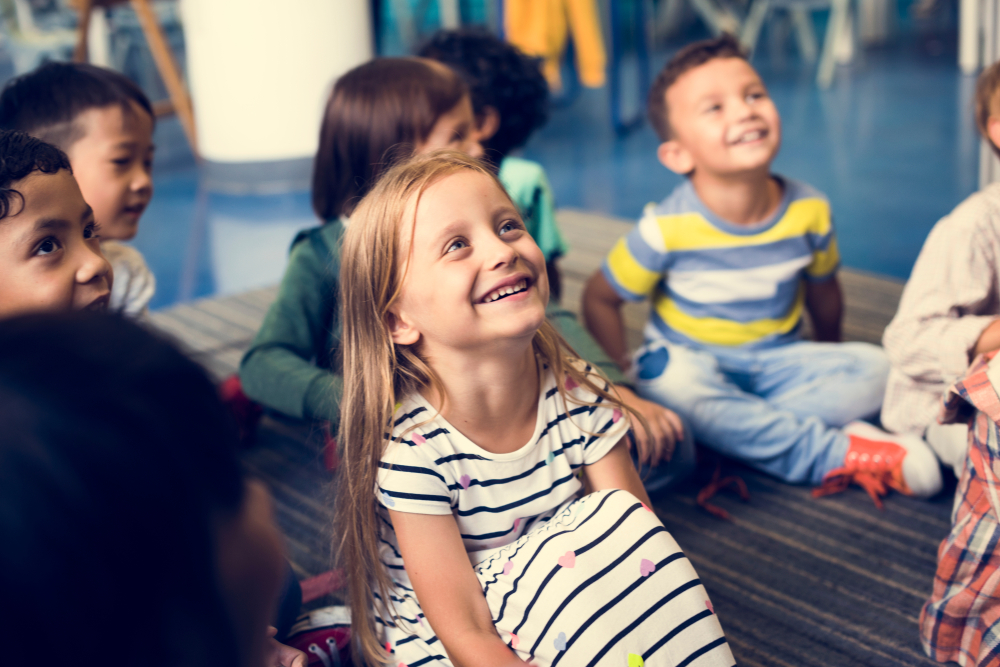 What Is the Ideal Ratio of Students to Instructors?
When children are younger, they need more dedicated attention to stay safe and have their needs tended to. From infancy to age 2, instructors should only be responsible for a small group of children. No more than 4 children per teacher are ideal. As kids get older and gain a little more independence in their movement and self-care, class sizes can increase. At the age of 3, children can thrive in classrooms of up to 10 students. By age 4, student to instructor ratios may increase to 15-17 students per teacher. Once children are at kindergarten age—5 and older—they benefit from a maximum student-to-teacher ratio of 20:1.
Our facility is proud to have some of Utah's lowest student-to-teacher ratios for childcare centers and preschools. In fact, our ratios are
Infants (Ages 0-2): 1:4 ratio
Toddlers (Age 2) 1:6 ratio
Preschool (Age 3) 1:10 ratio
Pre-K and Kindergarten (Ages 4-5): 1:11 ratio
School Ages (1st Grade+): 1:18 ratio
What Are the Benefits of Low Student-to-Teacher Ratios?
Childcare isn't just about supervising children. Effective childcare includes a dynamic curriculum along with plenty of room to play and move. High-quality childcare also means having dedicated attention for every child with a low ratio of students to teachers. Here's why:
Improved Classroom Safety
As a parent, you know that young children are inquisitive, eager to explore their surroundings, and not always aware of appropriate boundaries. Therefore, they need close supervision to safely explore their environment and interact with one another. When one instructor is watching over a large group of small children, safety concerns spike—a single teacher supervising 30 three-year-olds may become easily distracted and unable to watch over every child in the room. Alternatively, a smaller group of students is much easier to manage, so there are fewer instances of student conflict, injuries, and other negative incidents in the classroom.
Stronger Student-Teacher Bonds
It's not enough to simply maintain a safe physical environment within a childcare facility. Children need to feel comfortable and safe with the instructors who are looking after them. With lower student-to-teacher ratios, instructors can get to know their students better, and they can foster stronger bonds with each student. By building more trust with each student, instructors can ensure that their children feel safe in the classroom. Students will also get to know each other on a deeper level, allowing them to experience healthy peer interactions at a critical age that will shape their lifelong social development.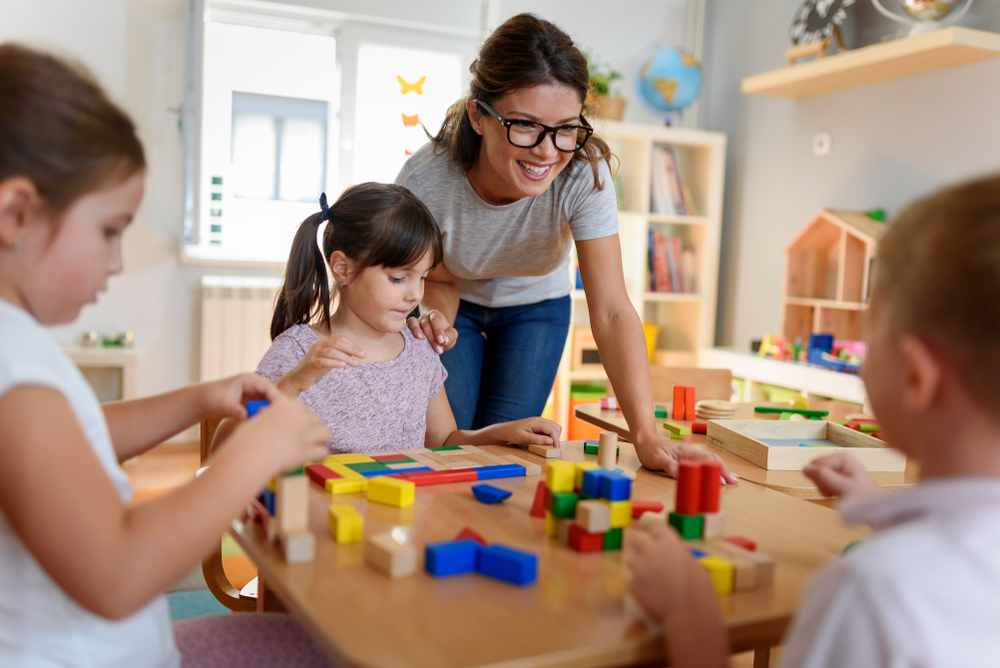 Personalized Learning Experiences
Each student has their own unique learning style, and a smaller class size ensures that those learning styles can be embraced rather than overlooked. Since teachers will be better able to get to know more about each of their students, they can customize classroom experiences specifically to the children in the classroom. Instructors can select curriculum themes that resonate with the interests of their students and choose activities that play to their strengths. They can also provide personalized goals and learning plans for each student.
Better Student Outcomes
From infancy to school age, children reach numerous milestones while setting the stage for their future academic development. Studies have shown that students who were exposed to lower student-to-teacher ratios in early childhood have had improved outcomes in standardized testing later in their educational careers. In addition, children are likely to reach key milestones sooner and experience a greater level of personal and educational growth while they are still in their childcare programs. Teachers will be more in tune with their student's progress as well since they have more time to check in with each student and assess their achievements in the classroom.
Reduced Teacher Stress
Small class sizes aren't just beneficial for students. They offer numerous benefits for teachers as well, including reduced job-related stress. When teachers have a lower-stress work environment, they can bring a more positive attitude to the classroom and are more likely to stick around in their roles for much longer. Childcare facilities with low rates of instructor turnover can offer a more consistent educational experience for students.
Our My Childcare Academy instructors are passionate about early childhood education and dedicated to providing an engaging academic experience for every student, catering to their physical, emotional, and intellectual needs. We also strive to keep student-to-teacher ratios low to help ensure that every student gets the personalized attention they deserve. Request more information about our childcare programs in South Jordan, UT, or join our waiting list by visiting our contact page. Alternatively, give us a call at (385) 342-5700 to speak with our team.